Imagine a Comfortable and Secure Place for Your Loved One
Roseleaf has two locations in Chico and one location in Oroville, California. We pride ourselves on quality care for those who need assisted living and dementia care. Our guiding principles are to provide excellent care, security, and opportunities for enrichment. Your loved one will participate in a variety of specially tailored activities and programs designed to promote success.
Premier Senior Living & Memory Care in Chico, CA
Roseleaf Memory Care Communities in Chico and Oroville provide a wide range of services for seniors and those suffering from memory loss and other ailments. We are a premier dementia memory care facility, but we also offer additional services, including assisted living, short-term care, hospice and palliative care, a life enrichment program, and an adult day program. Below, we've gone into detail about each of our services:
Assisted Living: We offer 24-hour compassionate care to seniors regardless of activity level, age, or physical condition. We customize each experience for those in our care.
Memory Care: We provide memory care that utilizes the five senses to achieve purposeful and positive effects. Our memory care services can help reduce anxiety and improve concentration, self-esteem, and alertness.
Short-Term Care: This type of care, also known as respite care, is an excellent option for those recovering from surgery, just leaving the hospital, or recovering from an illness.
Hospice & Palliative: Whether you need help managing a disease or your loved one is already in the final stages of life, our hospice and palliative caregivers can help.
Life Enrichment: This program provides the opportunity for our residents to explore their own interests through participation in club activities.
Adult Day Program: Our team can care for your loved one during the day, so that you can focus on personal responsibilities.
Contact Our Beautiful Memory Care Communities
Roseleaf Memory Care Communities are located in both Chico and Oroville, CA for the convenience of those in our care, as well as their families. We appreciate your interest in our communities. If you have any questions or would like more information regarding one of our facilities, contact us today.
Roseleaf Gardens – Chico, California
(530) 924-5531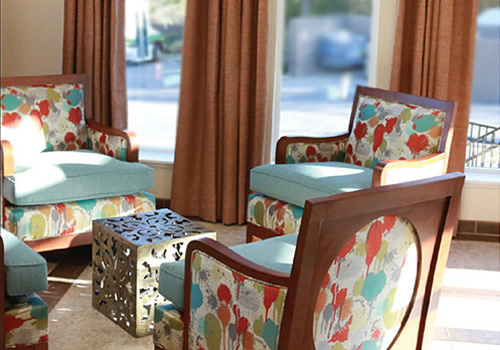 Roseleaf Gardens of Chico is a distinctive Dementia Village inspired community of care with themed environments to engage in interesting, stimulating and meaningful activities and programs. There are two comfortable and modern villas accommodating up to 28 residents each with secured, expansive outdoor garden area to enjoy for recreation and relaxation!
Pricing starts as low as $3,390 per month.
Roseleaf Senior Care – Chico, California
(530) 924-4804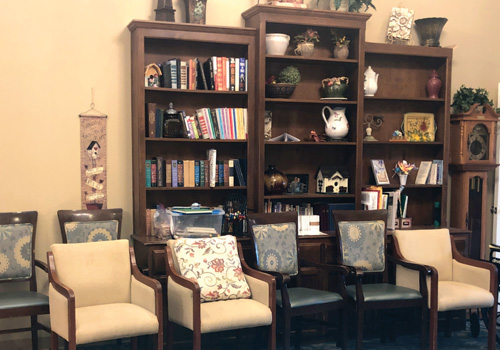 Roseleaf Senior Care in Chico offers outstanding Assisted Living for up to 16 residents. This intimate, comfortable, and home-like setting with a secured, comfortable back patio fosters strong community among our valued residents and staff.
Pricing starts as low as $3,390 per month.
Roseleaf Oroville – Oroville, California
(530) 444-8511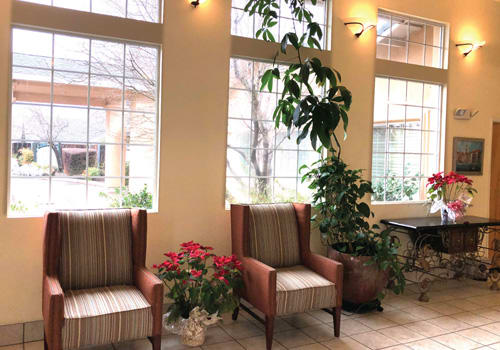 Roseleaf of Oroville at Larkspur Landing features a secured, beautiful, large garden and orchard area, with expansive views of the Table Mountain, the Forebay, and the valley, and covered patios that offer opportunities for comfortable recreation and relaxation in a glorious country setting. The Main Villa accommodates up to 55 residents, while the quaint Cottage accommodates 5 residents.
Pricing starts as low as $2,445 per month.
We're Ready to Answer Your Questions on Memory Care Living at Roseleaf