Hospice & Palliative Care Services in Chico and Oroville, CA
A Comfortable Environment for Recovery or End of Life
Hospice is a special kind of care. Roseleaf offers hospice and palliative care services in Chico and Oroville, CA. Our services are patient-centered and compassionate. Whether you need palliative care for a loved one recovering from a severe condition or hospice care for a family member approaching the end of life, we have you covered. We focus on maintaining dignity, providing comfort, increasing quality of life, and pain and symptom management services. We've met many people who have misconceptions about what hospice is and what it's not. We encourage you to learn more about hospice care and what it involves. Feel free to get in touch with us if you have any questions.
What Is Hospice Care?
Hospice care is defined as a particular type of care for anyone who may be in the last six months of a serious illness, including cancer, heart or lung disease, or dementia. Hospice services can be provided for people of all ages, even children. Hospice care focuses on making the most of the time a person has left, even if medicine is unable to cure their disease. The focus of hospice care is comfort, and services may include reducing pain to increase mobility, managing nausea, and more. Hospice care often takes place once a patient is ready to end their medical treatment. There are no more hospital stays, and some patients even live longer or graduate from hospice care.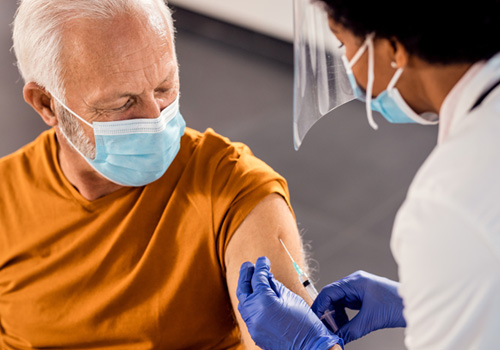 What Does Hospice Care Involve?
Hospice care involves an interdisciplinary team, often consisting of a medical director, a nurse, a social worker, and a chaplain. Patients may also have access to physical and respiratory therapists and a home health aide. In all cases, the patient is the captain of the team. Services may include nurse consultations 24 hours a day, pain and symptom management, caregiver relief and companionship, necessary equipment such as a hospital bed, wheelchair, oxygen, and more, and support for the entire family.
What Is Palliative Care?
Roseleaf also provides palliative care services. Similar to hospice care, palliative care is provided for people with serious illnesses and focuses on providing relief from symptoms and stresses associated with that illness. Palliative care improves the quality of life for patients and their families. A specially-trained team is provided to the patient, and palliative care can be provided along with curative treatment. Some of the benefits of palliative care include improving quality of life, relieving suffering from symptoms and stress, helping match treatment options to your goals, and working together with your other doctors.
Choose Roseleaf for Hospice and Palliative Care
If you need hospice or palliative care services in Chico or Oroville, CA, look no further than Roseleaf. We also offer memory care, assisted living, respite care, and more. Everyone deserves to enjoy their time and be as comfortable as possible. Our team would be happy to answer any questions you might have, and we encourage you to take a virtual tour of three locations online. Contact us today to learn more.