Respite Care Services in Chico and Oroville, CA
Comprehensive Respite Care Services
We know a lot of loving family members make taking care of their mom or dad a full-time job. It's easy for caregivers to be stressed out and worn thin, especially with unexpected events that require short-term changes in care needs, such as doctor's orders after a hospital discharge. Caregivers who need some extra help can count on Roseleaf. With respite care, your loved one will get the benefit of on-site care, prepared meals, and more.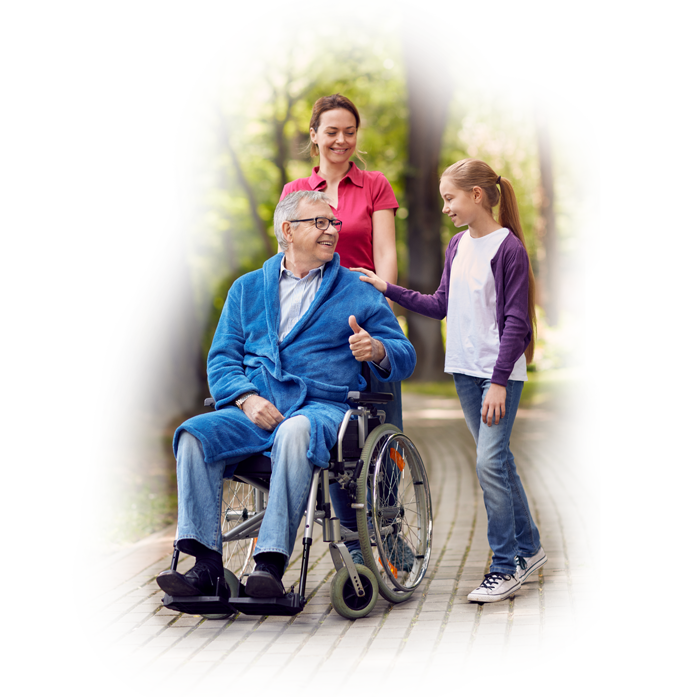 What Is Respite Care?
The definition of respite care involves transferring primary caregiving responsibilities from one person to another. In many events, this happens when a family member can no longer care for their loved one because they require a higher level of care. The experienced, trained, and compassionate team at Roseleaf offers customized respite services and flexible scheduling. We aim to help seniors live comfortably and safely while enjoying their time. We can provide short-term respite care, whether it's for a few days or a few weeks. Sometimes as a caregiver, you need a break because the physical, emotional, and financial toll can be challenging to say the least. Our respite care services offer support for caregivers who need time away from home for a vacation or other reasons. We always keep your loved one safe and comfortable, so there's no need to worry while you're away.
Caring for a Senior Loved One
Caring for a senior loved one is something you can only understand if you've done it. The experience of caring for your family member is undoubtedly rewarding and challenging at the same time. As a non-professional, it's essential that you take care of yourself as well as your loved one. One way to do so is to take breaks and practice self-care. If you get run down, you may no longer be effective as a caregiver, which is not healthy for you or the loved one you're caring for. Don't risk your own health and wellbeing by powering through difficult times. Respite care offers you the break you need without sacrificing the quality of care your loved one receives. Our professionally trained caregivers offer structured activities to keep your loved one engaged and provide assistance with dressing, bathing, and medication.
Choose Roseleaf for Respite Care
When you need a break or your loved one requires a higher level of care, Roseleaf is the answer. We offer respite care services and other forms of senior living. We also offer assisted living, memory care, and hospice and palliative care services. Our team is happy to answer any questions you might have, and we encourage you to take a virtual tour of our facilities. Contact us today to learn more.